YA Logistics (UK) Ltd has recently completed the shipping of a Polar vehicle used for an expedition to the South Pole for a Guiness World Record attempt.
For our part we had to liaise with one of the team leaders (Mr Jason De Carterer) and arrange for 'Polar' the aptly named vehicle to be loaded into a 20ft container in the UK and shipped to Argentina where it would begin the enormous task of reaching the South Pole.

Polar is a transformed 4×4 with specific modifications to combat the conditions. As the weight of a traditional 4×4 would slow them down everything that was unnecessary was removed, from the standard seats to the wheel arches. This left the vehicle weighing one and half tonnes.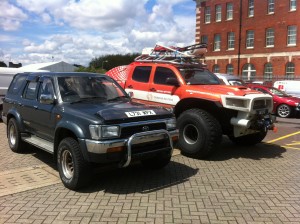 The whole expedition has been televised on the Discovery Channel and really highlighted the dangers this terrain posed.
For more details from the TV programme please click on http://www.discoveryuk.com/web/worlds-toughest-drive/About/meet-polar/
After the successful World attempt we had to ship Polar back to the UK where it would be re-united with its driver.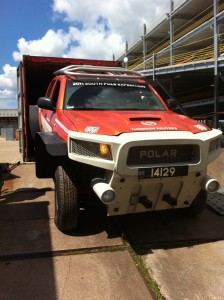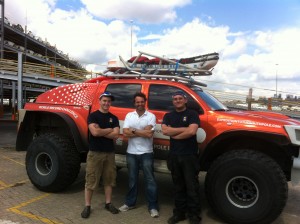 If you have any shipping requirements please do not hesitate to contact us