One of the latest shipments that we have completed involved moving a 26ft Rib from Dubai to the UK.
The 40ft open top container arrived into Southampton this week and our dedicated team got to work with the task of unloading the container and lifting the Rib onto a trailer.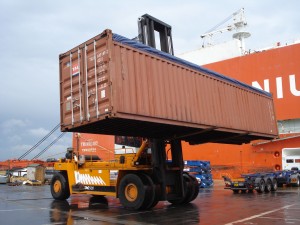 Firstly we had to lift the container to the floor.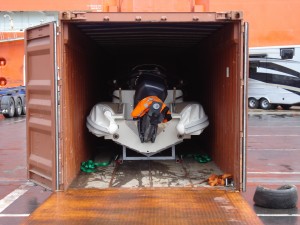 Once the container was placed on the ground we could determine the safest method to unload the rib.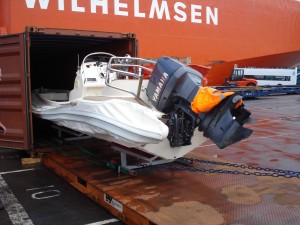 Rather than lifting the rib out from the top of the container we decided it would be safer to lash the cradle and gentle pull the rib onto a skid … this was fast, efficient and problem free.
We then lifted the rib using the 60 ton forklift onto its awaiting trailer.  This is done by using slings safely wrapped around the hull of the rib with the slings attached to the forks on the forklift – once the slings are in place we can lift the rib from its platform and gentle lower it in place on the trailer.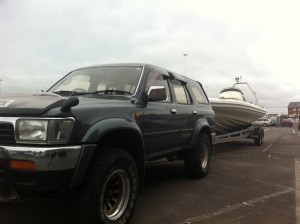 The rib loaded and ready for delivery.
If you have any shipping requirements please do not hesitate to contact us.